Cechy fizyczne:
Duża głowa, gładkie, wysokie czoło, łukowate brwi, rysy regularne. Wyraz twarzy zazwyczaj przyjmuje dwie formy - optymistyczną, uśmiechniętą, tryskającą energią, otwartą lub dumną, zdystansowaną, protekcjonalną, pyszałkowatą, a nawet pogardliwą. Spojrzenie uśmiechnięte, czasem lekko "kocie" i jakby zadumione. Oczy często duże. Zwykle duża dbałość o włosy, jeśli warunki pozwalają to nierzadko widoczna tzw. "lwia grzywa". Wygląd zazwyczaj uważa się za atrakcyjny i czarujący, promieniejący.
Sposób poruszania się zdecydowany, dumny, dostojny. Postawa ciała "imperatorska", "królewska". Ciało dobrze zbudowane, niekiedy barczyste plecy. Sylwetka wyprostowana, zazwyczaj z podniesioną głową. Budowa ciała potężniejsza w górnych partiach i słabsza w dolnych.
Sposób bycia i wizerunek zewnętrzny:
Pewność siebie, optymizm i "pozytywna energia". Skłonność do dramatyzmu, duża duma osobista, a czasem narcyzm i przewrażliwienie na własnym punkcie. W towarzystwie uśmiechnięty i rozrywkowy albo zdystansowany i dumny, jakby uważał się za kogoś uprzywilejowanego, "ponad" innymi, a także z powodu potrzeby wzbudzania szacunku. Lubi skupiać na sobie uwagę, być chwalony, zdanie często zaczyna od "Ja", bywa zarozumiały. Zawsze stara się okazywać tylko najlepsze swoje cechy, źle znosi wszelką krytykę. Nawet jeśli przyjdzie mu przeprosić to robi to w sposób przesadzony i dramatyczny, pokazując swoją "wspaniałomyślność. Ambitny, pragnie dostawać od życia to co najlepsze, kocha luksus.
Znane osoby z Ascendentem w Lwie: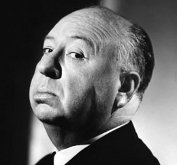 Alfred Hitchcock